Survival and Disaster Preparedness Manuals
Survival & Disaster Preparedness Manuals

This CD has a combination of military and government agency manuals for surviving and protecting oneself against both natural and man-made disasters.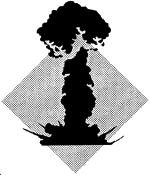 Some of the topics covered include -
First Aid, Suvival, Survival Evasion Recovery, Non Combat Evacuation operations, Humanitarian assistance, Map Reading & Land Navigation, Nuclear/Biological/Chemical Field Handbook, Anthrax Overview, Avoiding Flood Damage, Avoiding Hurricane Damage, Basic incident command system, Bioterrorism Overview, Earthquake facts, Emergency checklist, Emergency Preparedness Self Study course, Family Disaster Plan, Fire and Flood factsheets, Food preservation, Hazardous Materials, Hurricane factsheet, Nuclear Power Emergencies, Radiological Accidents, Surviving Floods, Tornadoes and Wildfires, Tsunami backgrounder, Wildfire factsheet and preparedness, Winter driving and storms factsheet, Design of NBC protected shelters and more.
This CD also includes many self study courses on diaster management and prevention.
---
Survival & Disaster Manuals
---