Engineering Manuals
215+ US Military Engineering Manuals on 2 CDs
This 2-CD set has some of the best and most relevant engineering manuals in one convinient place. 215+ manuals
(1.25 GB)
in either html or Adobe Acrobat (pdf) format - tens of thousands of pages worth of information, with thousands of images and visual aids to go along.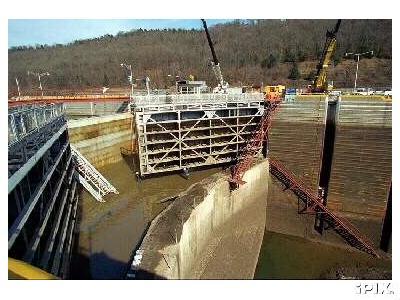 Some of the topics covered include -
Hydraulic designs, Dams and Hydroelectric power plants, Water supply, NBC/HAZMAT handling, Geophysical exploration, Bearing capacity of soils, Sedimentation investigations, Topographic surveying, Settlement Analysis, Archetectural concrete, Rock Analysis, Lubricant & hydraulic liquids, Chemical grouting, Coastal shoreline protection, Coastal geology, Shallow draft waterways, Beach fill design, Ice Engineering, Water levels and wave heights, Flood control, Conduits culverts and pipes, Risk assessment, Preformed materials, US Army airfileds, Aircraft Hangar design, Foreign voltages and electrical guide, NAVSTAR GPS, SOP for concrete, Accident reporting.
AND MUCH, MUCH MORE!! A must have for engineers, geologists, contractors, construction foremen, students, teachers, prospective military personnel, or anyone wanting to learn something new.
---
<
215+ US Military Engineering Manuals on 2 CDs - $14.99
---